Parties
Bringing a robot to a party is something to look forward to!
Galas
Looking for additional entertainment? Robots can play a key role in great entertainment.
Formal Events
Sometimes formal events need something new and innovative. Robots fit the role quite well!
Robots Are Fascinating...
Robots provide many solutions to simple and complex problems. They are also fascinating, and great for measures of entertainment. While not all robots are designed to entertain, many have an attention-grabbing aspect by nature.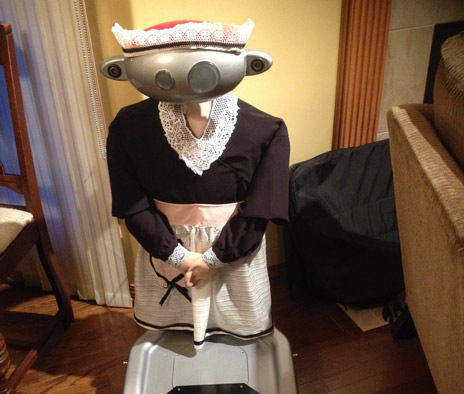 Meet Becky...
Becky, also known as "Budgee", is a utility robot by design. What her creators didn't know was that she can also entertain! We made her an outfit and brought her to an event. Using her digital tether, and a bit of control, we had Becky bringing drinks to the tables in her new outfit. Those attending the event were able to interact with Becky, who turned out to be the star of the show.