Most people view robots as machines that are capable of carrying out complex series of decision-making and actions. Over the years, technology has allowed for the creation of more advanced robots that provide a constantly growing number of useful solutions. myRobots believes that robots are, can, and will play a key role in society when it comes to both social and practical uses.
myRobots also understands that there are concerns and doubts about robots and how they are going to interact with society. It is our conclusion that robots will pave the way in our society's evolution. It is our goal to demonstrate, educate and interact with our communities through personal engagement with the consumer user groups. Find out more how robots work in society's key sectors. Read More
"Don't think of robots as replacements for humans — think of them as things that will help make us better at tackling many of the problems we face."
– EOIN TREACY, Money Week, April 21, 2016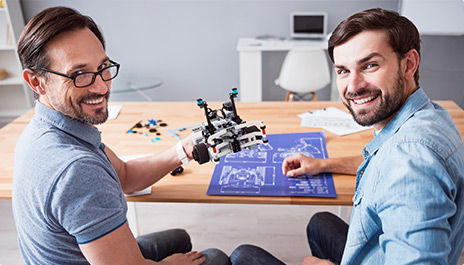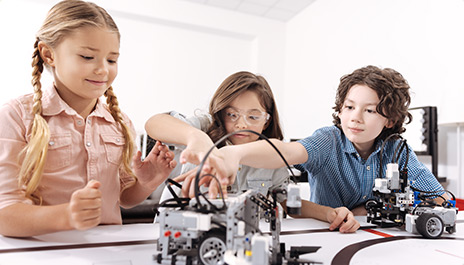 Modern robots have existed for several decades. They are increasingly being designed to provide solutions to more complex problems. With the advent of technology and social awareness, they have evolved into positive creations that are capable of tasks beyond their initial design. Take, for example, Becky: a robot designed as a utility to help carry things for a person; give her a tray and an outfit, and you now have a robot that can serve and entertain.
Some of the latest technical innovations include NAO (but we call him R-Ne). R-Ne is one of the most versatile robots on the market. He can perform an array tasks and can even learn! Read More